Scottish Village
Welcome! (Walcome / Welcum)
Ah, Scotland…from glen to glen, your lands speak to our hearts and call us back to you. Ancient castles nestled amidst majestic mountains and breathtaking heritage sites that erupt with a rich and turbulent history. The soul-stirring Highlands, wild and rugged, give way to the breath-taking coastline, and beyond, to Scotland's remote and captivating isles.
This romantic, heather-hued, and poetic back-drop exists alongside a vibrant and youthful atmosphere alive with music, art and dance. To experience Scotland is to partake in a fast-paced ceilidh (party), to sample the elusive melt-in-your mouth haggis or to savour a dram of single malt scotch.
Cead Mile Failte (A Hundred Thousand Welcomes) to the Scottish Village hosted by the Brantford Pipes & Drums. The local Pipes & Drums serves up a night of traditional and contemporary Scottish entertainment to celebrate the legendary warmth of the down-to-earth Scots. Whether you are Scottish born or Scottish at heart, young or young at heart, you will find delight in the offerings of the Scottish Village.
Enjoy traditional fare from our kitchen, imported treats, unique beverages and of course a wee dram or two. Stomp your feet and clap your hands to the soul-stirring sounds of the Great Highland bagpipes, delight in the steps and twirls of our Highland Dancers or relax to the lull of Celtic melodies.
Step into the warmth of Scotland, if only for a moment. Cead Mile Failte. Welcome to our life.
Hours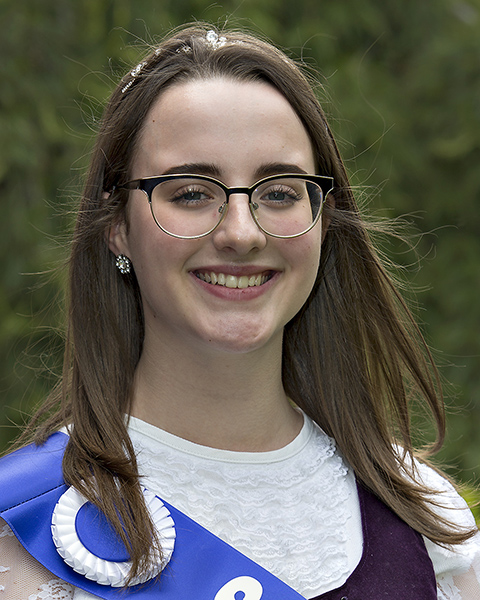 Wednesday & Thursday: 5:00 PM to 11:00 p.m.
Friday: 5:00 PM to 12:00 a.m.
Saturday: 5:00 PM to 12:00 a.m.
Scottish Village Menu
Scotch Meat Pie
Sausage Rolls
Meat Pastie
Cheese and Onion Bridie
Haggis
Scottish Dinner: (Our Scottish dinner plates features mashed potatoes, mushy peas, haggis and gravy)
Roast Beef Dinner: (A Robbie Burns' feast! Roast beef, tatties, neeps, mushy peas, haggis)
Children's dinner: (Nessie's feast! Chicken strips, mashed potatoes, peas)
Dessert options: (Shortbread, Eccles Cakes, Rhubarb Turnovers, Empire Cookies) Various snacks.
Entertainment
| Wednesday | Thursday | Friday | Saturday |
| --- | --- | --- | --- |
| 6:00 p.m. | 6:00 p.m. | 6:00 p.m. | 6:00 p.m. |
| 7:00 p.m. | 7:00 p.m. | 7:00 p.m. | 7:00 p.m. |
| 8:00 p.m. | 8:00 p.m. | 8:30 p.m. | 8:30 p.m. |
| 9:00 p.m. | 9:00 p.m. | 10:00 p.m. | 10:00 p.m. |
| 10:00 p.m. | 10:00 p.m. | 11:00 p.m. | 11:00 p.m. |
Featuring nightly:
Entertainment by the Brantford Pipes and Drums
the Osborne Celtic Art School of Highland Dance, and Morgan McKay on the fiddle
Scotch tasting on Friday & Saturday nights at 7:45 p.m. and 9:15 p.m. only (tickets at the Village).
Location
Air Force Club, 144 Grey Street
Download the Brantford Villages Map in PDF format**
** You will need Adobe Acrobat Reader installed on your computer.
Click to obtain Adobe Acrobat.
We are not wheelchair accessible.
Contact Info:
Village Chairperson: Glen Jorgensen
Village Co-chairperson: Brandon Robinson
Village Mayors: Rick Johnston
Village Ambassador: Madeline Stoneman