Philippine Village (Nayong Pilipino)
Welcome! Tuloy po kayo sa aming "Nayong Pilipino"!
The Philippine Village (or Nayong Pilipino) is pleased to be part of the Brantford International Villages Festival and to be able to promote the rich and diversified cultures of the Philippines. The Philippine Village is mainly hosted by the Filipino-Canadian Association of Brantford (FCAB), an organization formed in 1982 which, among other objectives, seeks to nurture and foster our rich Philippine heritage.
We hope you will visit and allow us to welcome you with our warm smiles and hospitality. We will entertain you with our delightful dances which showcase our culture, representing a distinctive blend of indigenous cultures and foreign influences such as Hispanic, American, Malayo- Polynesian, Chinese and Japanese.
We will offer you our tasty dishes which reflect our colourful history and diverse cultures spread across our more than 7,000 islands. You will enjoy our traditional pancit (rice noodle dish), our famous spring rolls as well as our tropical drinks and our uniquely refreshing San Miguel beer.
You will enjoy our irresistible display of Philippine crafts and may even fancy a special little souvenir for yourself.
See you at the Philippine Village! MABUHAY!
Hours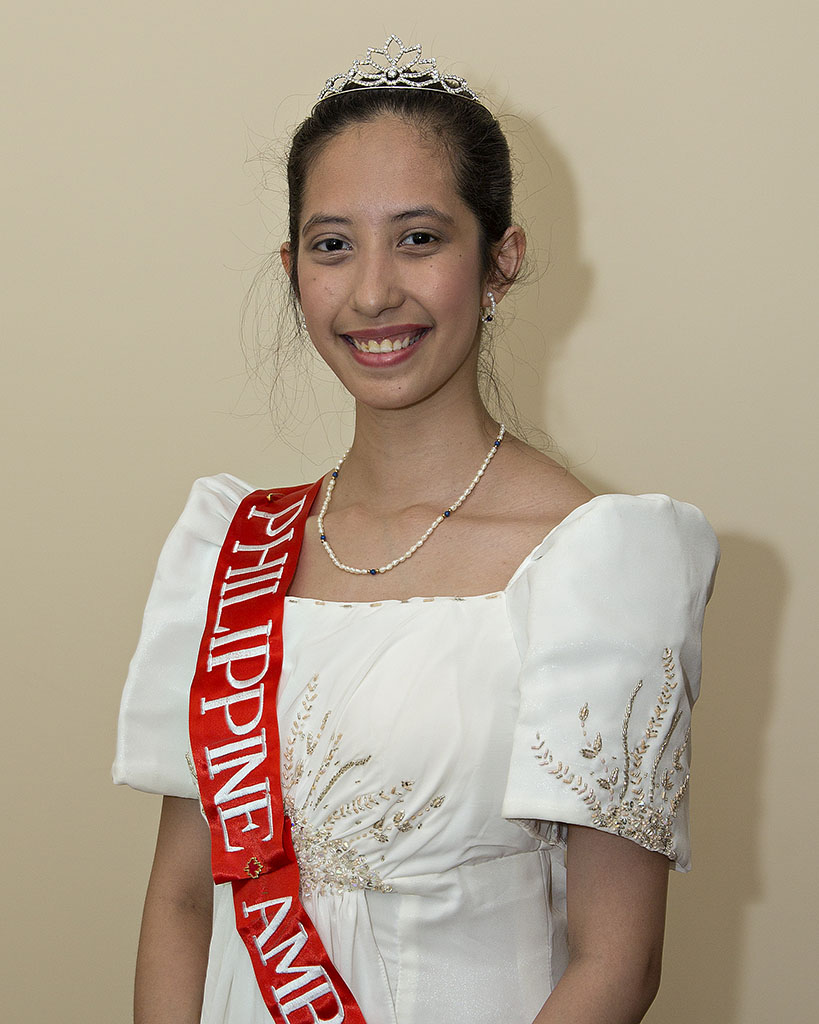 Wednesday & Thursday: 5:00 p.m. to 10:30 p.m.
Friday: 5:00 p.m. to 10:30 p.m.
Saturday: 5:00 p.m. to 11:00 p.m.
Showtimes
Wednesday to Thursday: 6:00 p.m., 7:30 p.m., 9:00 p.m.
Friday: 6:00 p.m., 7:30 p.m., 9:00 p.m.
Saturday: 6:00 p.m., 7:30 p.m., 9:00 p.m.
Featuring
Philippine folk and traditional dances.
Philippine Village Choir, Philippine dishes and delicacies, drinks and the popular San Miguel Beer.
Video presentation of Philippine scenic and tourist spots. Crafts display and souvenirs for sale. Participate in "tinikling" dancing at 7:30 p.m. and after our last show.
Location

Sydenham St. United Church Hall,
120 Sydenham Street (at Dundas)
Wheelchair accessible

Phone: 519-753-1248

Download the Brantford Villages Map in PDF format**

** You will need Adobe Acrobat Reader installed on your computer.
Click to obtain Adobe Acrobat.

>

We are wheelchair accessible.

Contact Info:

Village Chairperson: Cristina De Leon-Culp
Village Co-chairpersons: Rachelle Abubo-Szenkowski & Cynthia Advincula
Village Mayor: Emma Mecija
Village Ambassador: Julie Pearl Pendon
Village Co-Ambassador: Andrew Advincula

E-mail: fcab.ontario@yahoo.com