Latin America Village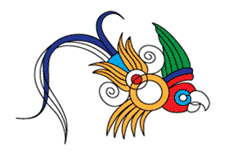 Bienvenidos - Welcome
The Latin American Village represents more than 20 different countries located in 3 regions, South America, Caribbean (Spanish Speaking), and Central America. We have uniqueness in sharing different languages and dialects, Spanish being one of the main ones. Latin America is a highly diverse area of land that holds various cuisines that vary from country to country and our variety of spices gives a distinct flavor to our cuisine.
The Latin American Village is an opportunity to share the represented cultures with the community and embrace multiculturism. This is our sixth year participating with the International Villages Festival, and we look forward to welcoming you as our guest, and having you leave as our friend.
Come and visit us. Experience our warm hospitality.
ˇ Te Esperamos !
Hours
Wednesday 5:00 p.m. to 10:30 p.m.
Thursday 5:00 p.m. to 10:30 p.m
Friday 5:00 p.m. to 10:30 p.m.
Saturday 5:00 p.m.- 1:00 a.m.
Latin America Village Menu
Beef Tacos
Pupusas (Stuffed Tortillas)
Pastelón (Spanish Lasagna)
Veggie Empanadas (Vegetable Pies)
Nachos & Cheese
Bizcocho Tres Leches (3 Milks Cake)
Entertainment
Wednesday
Thursday
Friday
Saturday
6:00 p.m.
(Opening Ceremony)
6:00 p.m.
6:00 p.m.
6:00 p.m.
7:00 p.m.
7:00 p.m.
7:00 p.m.
7:00 p.m.
8:00 p.m.
8:00 p.m.
8:00 p.m.
8:00 p.m.
9:00 p.m.
9:00 p.m.
9:00 p.m.
9:00 p.m.
10:00 p.m. - 1:00 a.m. Latin Music with DJ Ricardo!
Featuring Nightly
Traditional & Modern Latin American Performances, delicious food from the countries we represent! Don't miss it!
Location
Brant Curling Club, 34 Morrell St.
Download the Brantford Villages Map in PDF format**
** You will need Adobe Acrobat Reader installed on your computer.
Click to obtain Adobe Acrobat.
We are wheelchair accessible.
Contact Info:
Village Chairperson: Lily Flores
Co-Chairperson: Carmen Escobar
Village Mayor: Harry Flores
Village Ambassador: Angie Jacqueline Gonzalez Triveno