42 Years of the World at your Doorstep!
Wednesday July 8 to Saturday July 11, 2015 marks the 42nd annual presentation of The Brantford International Villages Cultural Festival. 42 years of bringing you world
class memories. The 2015 Festival features 16 villages for you to enjoy.


Festival passports will be available at Brantford Tourism on Wayne Gretzky Parkway starting June 11th, 2015.


They will also available June 11th, at:
The Sanderson Centre for the Performing Arts
88 Dalhousie Street

Best Western Plus Brant Park Inn,
19 Holiday Drive.
Also available during:
Each village on the days of the festival
2015 Participating Villages
Atlantic Canada Village - Moose Lodge - 145 West Street
British Village- Army, Navy & Air Force Club, 645 Colborne Street
Caribbean Village- Royal Canadian Legion, Br #90, Victory Hall, 21 Oak Street
Chinese Village- Tollgate Technological Skills Centre, 112 Tollgate Road
German Village - Sonnenhof Hall, 194 Henry Street
Hungarian Village - Hungarian Hall, 104 Albion Street
India Village - Brantford & District Civic Centre, Market Street South
Italian Village - Rossini Lodge, 140 Grey Street
Latin American Village - Royal Canadian Legion, Dunsdon Branch, 9 Toll Gate Road
New York, New York Village - Belleview Community Hall. 55 Tom Street
Philippine Village - Sydenham Street Church, 120 Sydenham Street
Polish "Polonaise" Village - Polish Hall, 154 Pearl Street
Polish "Warszawa" Village - Polish Alliance Hall, 126 Albion Street
Scottish Village - Brantford Air Force Club, 144 Grey Street
Ukraina Village - Ukranian Catholic Church, 100 Terrace Hill Street
White Pine Village - Brantford Arts Block, 11 Sherwood Drive

Each location/hall is where the various etnic communities of Brantford are ready to entertain you. Your four-day $10.00 passport gives you access to all 16 villages.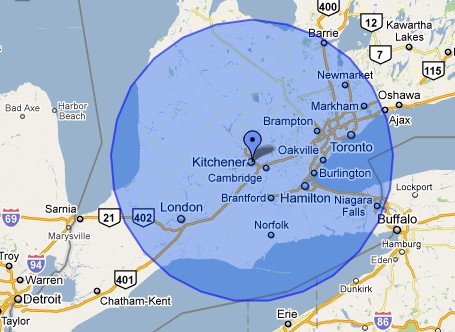 Free transportation between Villages enables you to sample and explore the diversified cultures of our community. You will enjoy continuous cultural entertainment
including music, dancing, unique cuisine and beverages plus cultural displays of costumes and history.
Passports may be purchased at each of the Village locations during the Festival.
The 42nd edition of the Brantford International Villages Cultural Festival.
Most villages open from 5:00 p.m. to 10:30 p.m.
Wednesday and Thursday; from 5:00 p.m. to 1:00 a.m.,/p>
Friday and Saturday from 5:00 p.m. - 1:00 a.m.
Check your Passport for each Villages operating hours.